"Chloe's Fight Rare Disease Foundation envisions a world where research gives every child a chance to fight, no matter how rare their disease; a world in which every childhood disease has a viable and effective treatment."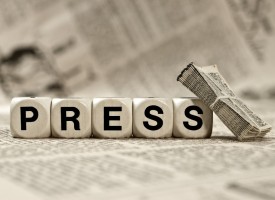 Press release & contact info
Contact: Erica Barnes
ericademourebarnes@gmail.com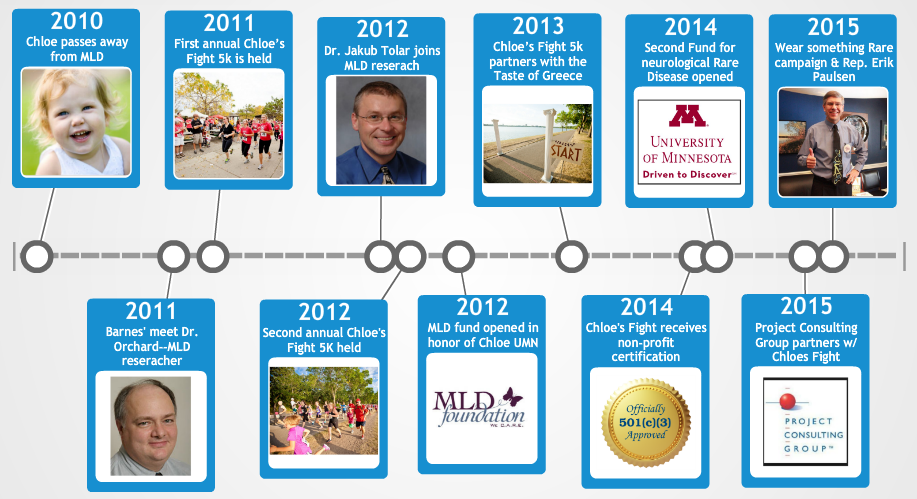 1) Rare Disease Day 2015
Chloe's Fight Rare Disease Foundation partners with local art studio to raise awareness for rare disease research
By: Erica Barnes & Henry Raether
January 22, 2015
South Minneapolis- Chloe's Fight Rare Disease Foundation, a local 501c3 nonprofit founded in 2013 in honor of the late Chloe Barnes, will be hosting an art event at Simply Jane Art Studio on Monday, January 26. The goal of the evening will be to provide children whose lives have been affected by rare diseases with an opportunity to create a craft to raise awareness for Rare Disease Day.
"Rare Disease Day is an internationally recognized event," says Erica Barnes, co-founder and President of Chloe's Fight Rare Disease Foundation, "but little has been done in Minnesota to recognize it." That's a shame, she says, because the University of Minnesota has top notch researchers that currently have their sights set on finding effective treatments and cures for some of the most devastating rare diseases that affect children.
There are currently about 7,000 rare diseases known and only roughly 400 of them have an effective treatment according to the National Institute of Health. One such disease, known as metachromatic leukodystrophy, took the life of Erica and her husband Philip's 2 year old daughter Chloe in 2010. Following her death, Hopkins residents Philip and Erica began to search for ways to end the horrible disease. Through doctors at Mayo Clinic where Chloe received her care, the couple was put in contact with Dr. Paul Orchard at the University of Minnesota. Upon their first meeting, Philip and Erica realized that while research for finding a cure for MLD is promising, funding is very limited for research into MLD and many other rare childhood diseases. Thus began their journey to start the Chloe's Fight Rare Disease Foundation. Thus far the organization and its partners have raised more than $40,000 for Dr. Orchard's research.
"February 28th has been set aside as a way for those with rare diseases to make their voices heard and we want to do it in a fun and memorable way" says Becky Wood, a fellow board member who is leading the awareness campaign. "We are calling our campaign 'Wear Something Rare'". The idea is to have the children, under the direction of Jane's professional artists, create a wearable item for themselves and a designated person to wear on Rare Disease Day. The organization will then present the wearable along with a note written by the children to legislators, researchers, and other individuals throughout the month of February. The event which will run from 4-8 pm will include a pizza party provided by the Cedar Avenue Carbone's Pizzeria. Buttons displaying the campaign logo will also be available for purchase at Nokomis Beach Coffee in South Minneapolis for anyone who wants to participate in the campaign. All proceeds from the campaign will go directly to the work of Dr. Paul Orchard and his colleagues at the University of Minnesota. For more information go to www.chloesfight.org
_________________________________________________________________________________________
2) Parenting 
For the last 4 years I have struggled to find a label for myself. I like definitions for things. Labels are comforting and secure. Call it a personality trait, but I often feel if I could just find a word that describes the person I've become since losing my daughter I would somehow be able to own that title and act the way a whatever-the-word-is acts. I once heard a person say that we can find titles for all kinds of loss. A woman who loses her husband is a widow. A man who loses his wife is a widower. A child who loses his or her parents is an orphan. But, so the argument went, the loss of a child is so deep and painful that humanity hasn't been able to find a word for it. Maybe that's true. The thought resonated with me when I first heard it. But in the years since losing Chloe I have come to a different conclusion for why we haven't found a special title for a person who loses a child.
Chloe was a spunky, beautiful, curly headed 2 year-old with a life of breathless wonder ahead of her. My husband and I had already woven more hopes and dreams for her future than I could count. When she was diagnosed with a terminal degenerative neural disease and only a slim chance of a cure, my husband and I did what any young parents would do for their baby; we fought like hell to save her life (or ensure she would live with the best quality of life possible) and adjusted our expectations as best we could. With every new piece of nightmarish diagnosis we tried to shift our parental paradigm to what her future may look like. "My God, Chloe may not be able to dance at her own prom. I just want her to be able to walk with a walker. Ok, I just want her to be able to walk AT ALL. What? The disease may cause intellectual impairment? I just want her to graduate high school. I just want her to be able to talk a little, maybe express her basic wants and needs. I just want my baby to live. I just want my baby to die without too much pain."
The week that Chloe lay on hospice I packed up all but a few of her clothes, toys, and furniture and took them to a center that houses women struggling with addiction and their children. It was one of the most difficult things I had done since hearing her diagnosis, metachromatic leukodystrophy. I took down the tiny, new coat she had never even worn, hugged it against me and wept. In the anticipation that is second nature to a parent, I had bought her the coat ahead of winter. This is what parenting is. Countless acts of caring for our children. Tangible acts of love and care. Thinking ahead for them. But how would this little coat accomplish the purpose I as a parent had intended for it? I knew the hard answer in this new existence of mine; by being worn by a little girl who needed it. Chloe was no longer that child and I knew in my heart of hearts that stubbornly keeping it wouldn't be "for her" anymore. That day a journey to find a new way to parent Chloe began.
A couple of days before Chloe died Philip and I sat beside her bed and made one of the most sacred promises of our lives. We promised her that we would do all of the good in the world we were meant to do as well as all the good she would have done if she had lived. This promise has been a driving force in our lives ever since and has crystallized choice after choice for us. While it requires honesty on our parts and constant reassessing of our own emotional health to stay grounded, is our new parenting paradigm.
This year Philip and I founded the Chloe's Fight Rare Disease Foundation whose mission it is to fund research that finds cures for rare and underfunded diseases such as metachromatic leukodystrophy. We are often called heroes but we aren't. We make a choice to tirelessly raise money, ceaselessly promote, obsessively research for the reason that all moms and dads make. So that, at the end of the day we can lay our heads down on our pillows and call ourselves what we all want to be called; a good parent. If, when a cure for metachromatic leukodystrophy is discovered (and if I had a part in it) my name is never mentioned I won't care one bit. Somehow Chloe will know and I will have done my job for her. You see, parenthood doesn't end when your child dies. I am and ever will be the mother of Chloe Sophia Barnes. So back to the assertion that society cannot find a word for a person who has lost a child. I believe society has the word. The word is "parent".
_________________________________________________________________________________________
Previously Events
About:
The following are a list of events for which Chloe's Fight Rare Disease Foundation has been a proud host or partner:
1) Chloe's Fight 5k (in partnership with Taste of Greece)
What could be better than an invigorating walk or run around beautiful Lake Calhoun on a Friday evening? For this event, Chloe's Fight is partnering with the Taste of Greece, Twin City's largest celebration of Greek culture.
When: September 11, 2015. Registration opening soon!
Where: Lake Calhoun, Minneapolis (36th & Calhoun Parkway)
What: 5K toga run, family walk and a kid's toga race

 

_________________________________________________________________________________________
2) Wear Something Rare on Rare Disease Day
Not sure what to do with the sweater Aunt Mabel got you for your last birthday?  What about those great shoes you bought that you want to show off? Rare Disease Day 2016 is your chance! About 300 million people worldwide are living with some kind of rare disease. Of the 7,000 diseases only about 400 have an effective treatment. Show your support for these individuals by joining us Friday, February 26th -Sunday, February 28th as the Chloe's Fight community wears something one of a kind to work or out and about. Stay tuned for information on where you can pick up a button for you and some friends. 
_________________________________________________________________________________________
3) Chloe Fest .05K
Yes, you read that correctly. The Chloe Fest .05k is hosted annually at the home of Mike and Allison Isenberg. Tailor made for those of us who think that training for weeks for a 5k is, well, a little over the top, the .05k is your chance to join a group of committed people in a neighborhood setting making a difference by grilling good food and walking around a cul de sac.
When: May
Where: The Isenberg's Home
What: 0.5k walk and barbeque